Specialists in the separation technology
REDA separators offer a high level of performance in a wide range of processing in the food and beverage industries. REDA supplies separators and clarifiers designed on advanced disk stack design and top separation efficiency. All machines are based on the conceive of efficient and effective removal of suspended solids of various types and sizes, combined with gentle treatment to preserve the quality of the end product while ensuring energy efficiency, operational reliability and a high level of safety.
Quality knows no compromises
REDA separators are high-speed centrifuges that reach high centrifugal force at the top of their class. To achieve these speeds our separators are supplied with:
– Bowl in high steel quality
– Perfect bowl balancing
– Special mechanical drive
We employ Super-duplex quality stainless steel, which ensures top strength and very good corrosion resistance.
Sophisticated monitoring and recording systems are used for both high and low speed balancing to reduce at minimum the strength over the mechanical drive.
bowl under balancing in security room
Depending on the nominal capacity, the mechanical drive can be of gear type of belt drive transmission.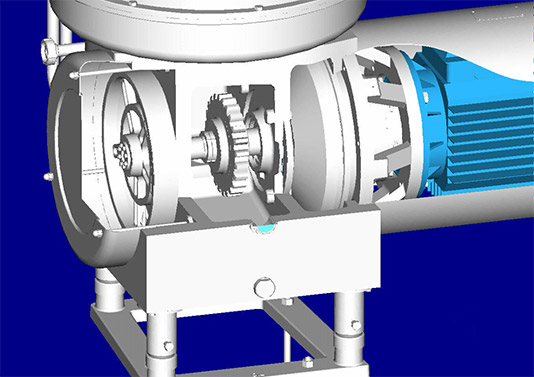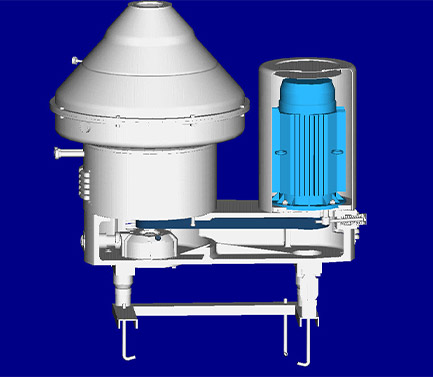 In both cases, we install as a standard on all models, the motor speed control through VFD inverter for a series of advantages:
– machines come with normal motors (no heavy-duty motors are necessary)
– no motor overheating because VFD endures motor overloads during the starting and discharges
– lower stress of the transmission system
– very silent operation
– optimization of the electrical absorptions (i.e. less power consumption)
– lower wear of bearings and gears that last longer
– no maintenance necessary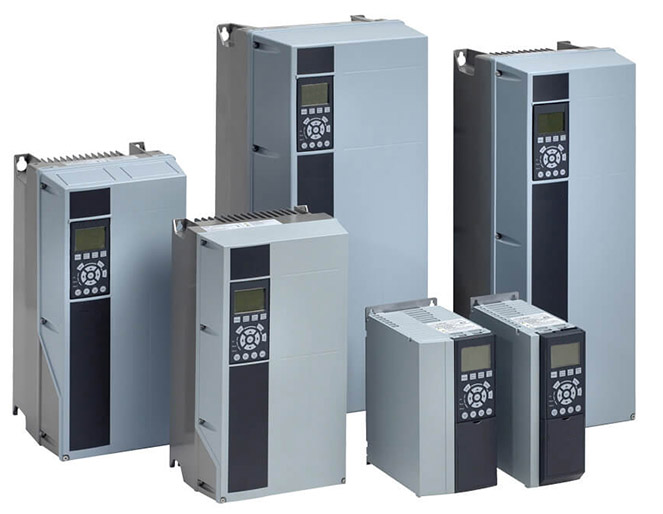 Example of VFD inverters mounted on REDA separators