High added value in technology solutions
In REDA Separation is the optimum solutions for the processing of your product, whichever your production system is lined up. We have developed highly efficient separators for the dairies and the milk producers, for fruit juices and beverage industry, wineries and breweries and for producers of other special products. High-grade materials and components, low wear and tear, easy operation and maintenance, accurate quality controls and tests, make our separators suitable for a wide range of applications: separation and recovery of fat in the milk and cream, clarification and skimming of curd whey, clarification of beer, wine, grape musts, natural fruit juices, as well as applications for special products such as natural tea, essential oils, natural extracts, blood plasma fractionation of animal origin.


Thanks to our R&D in the mechanical separation and the ability to continuously face new markets challenges, we can provide a growing number of products and solutions that combine top efficiency, solidity and performances with the lowest total lifecycle costs. The great care and attention we set down during all construction phases of every single machine always assures to our customers a premium quality product.

REDA Separators: premium quality for best performances !
REDA Separation offers to its customers process solutions and services based on Innovation, Efficiency and Quality. The principles which lead REDA S.p.a. in its activity, according to its purposes and relative strategic guidelines, are as follows:
SATISFACTION OF CUSTOMER'S REQUIREMENTS AND EXPECTATIONS.
ACCURACY IN THE PRODUCTION, WITH A WORK PROCESS CONSTANTLY UNDER CONTROL TO SATISFY THE APPLICABLE REQUIREMENTS.
CONTINUOUS IMPROVEMENT OF THE RELIABILITY OF ITS PRODUCTS AND THE QUALITY MANAGEMENT SYSTEM WITH A RISK BASED THINKING PURPOSE.
Quality Policy provides a framework for setting quality objectives.
All collaborators and partners of REDA Separation must feel committed to pursuing the common objectives, to reduce waste and inefficiencies and to prevent errors.
Our After-Sales service around the world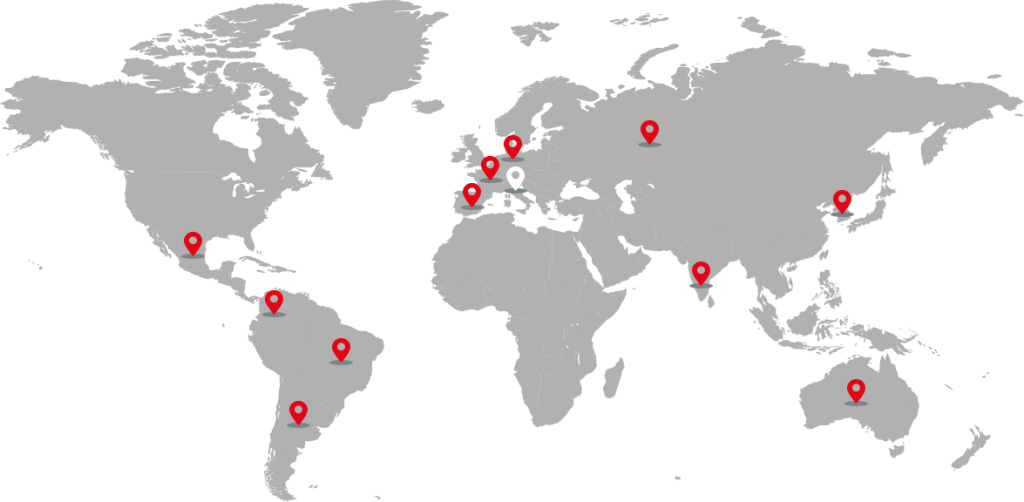 Argentina  Australia  Brasil  Colombia  France  Germany  India  Italy  Korea  Mexico  Russia  Spain
Our After-Sales service around the world
Argentina
Australia
Brazil
Canada
Colombia
France
Germany
India
Italy
Korea
Mexico
Russia
Spain